The three most influential factors in choosing a commercial smoker are capacity, kitchen and budget. Southern Pride offers three categories of equipment – electric, gas and mobile – and offers a range of options for your individual needs.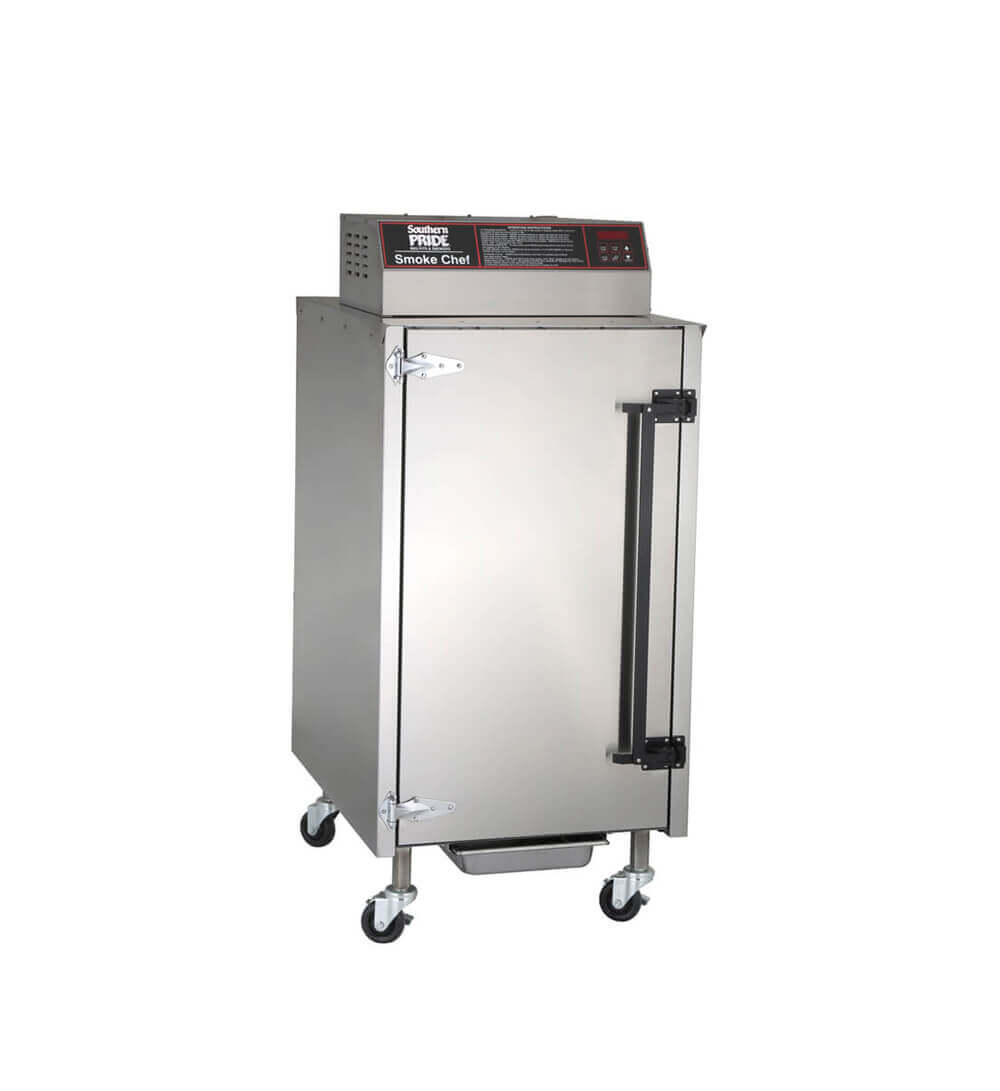 Our electric smokers are our smallest ones. They work completely electrically and have Woodchip smoking boxes to give you the real smoke flavor you are looking for.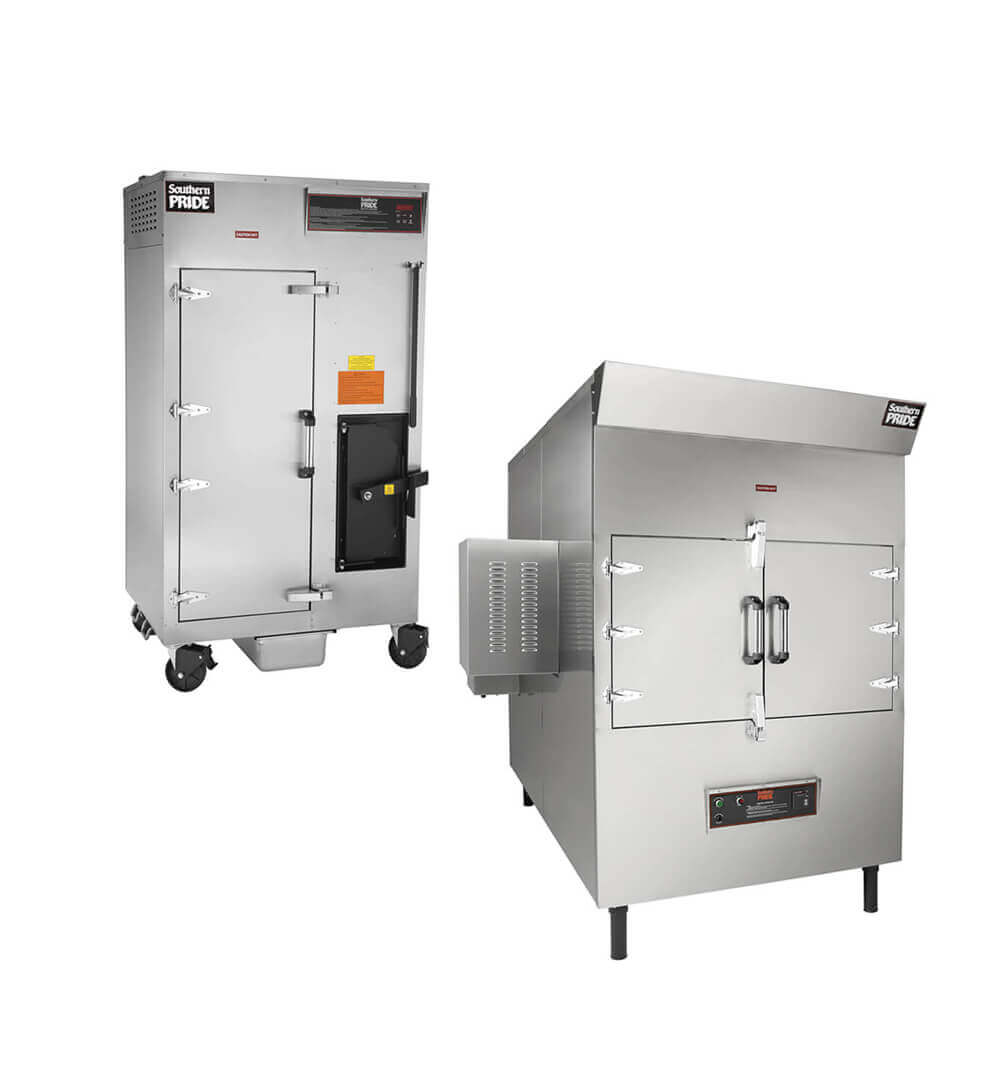 Our gas smokers are the most popular. They function thanks to natural gas or LPG and have a firebox that can hold 1-3 firewood logs for your smoke profile.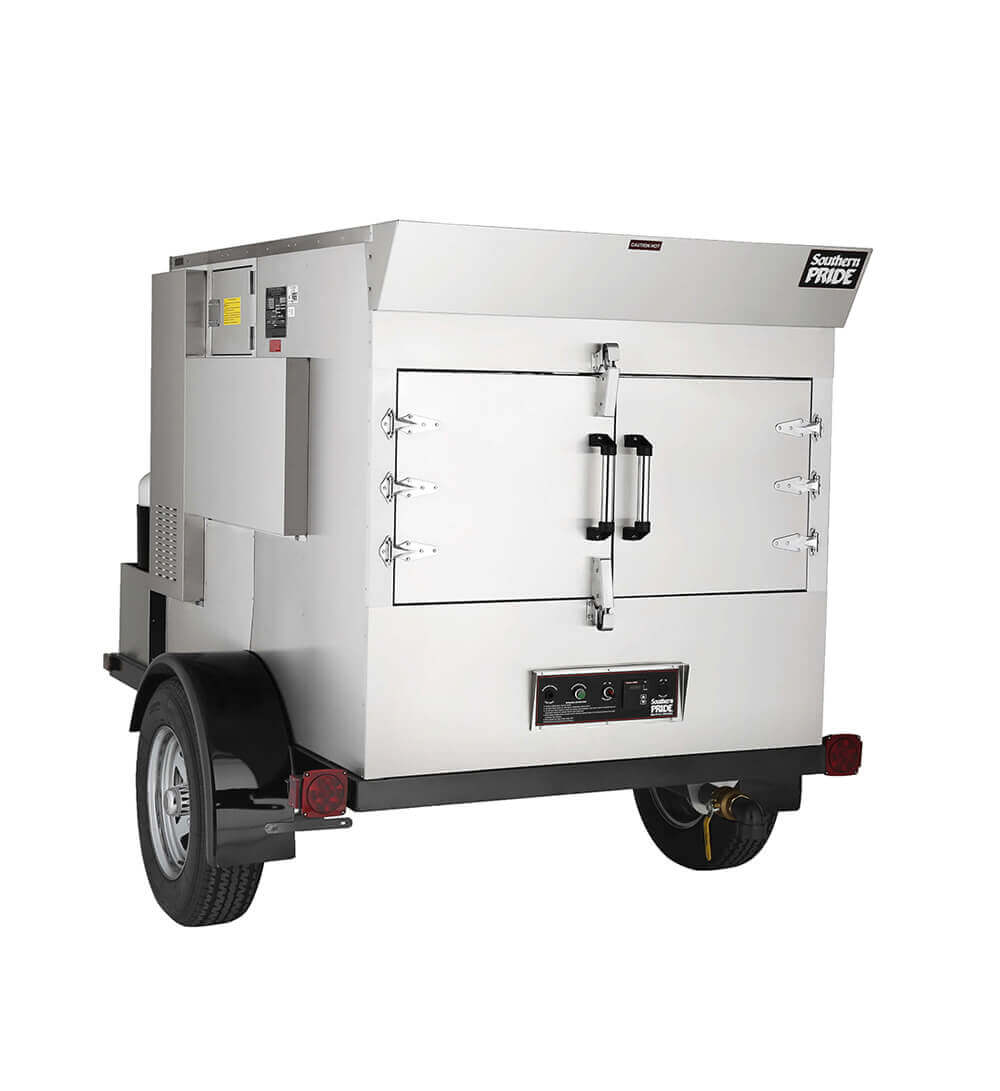 Ideal for mobile kitchens, as well as for commercial catering and competitive grill teams. Our mobile series enables you to cook and serve identical quality products in remote locations.
For all Southern Pride smokers, the following facts apply:
A story of pride: Southern Pride has been making commercial barbeque mugs since 1976.
Made in the USA: Each Southern Pride smoker is made at our 117,000 square foot facility in Alamo, Tennessee.
Distribution network: Our products are distributed through our worldwide network of independent distributors. This allows a local contact person to help you with every step of the buying, installation and operating process.
Flexible product line: With 10 models to choose from, there is a Southern Pride Smoker for every use.
Designed for the Long Haul: Each Southern Pride smoker is made of stainless steel, both on the interior and exterior, so that you can use it for years to come.
Easy to use: Southern Pride has eliminated the need for constant attention / presence of the respective operator.
Easy to maintain: features such as the convection fan access door make Southern Pride-Smoker maintenance-friendly. A well-groomed smoker is a long-lasting smoker.
Constantly consistent product: With a precise digital thermostat and an electronic pilot burner, Southern Pride-Smoker maintains a consistently constant temperature, resulting in a consistent product every cooking cycle.